Gong Bath
Gong baths are a type of inactive meditation, where you "bathe" in the healing vibrations of sound. Using sound as a form of healing dates back to ancient cultures. Records of using gongs have surfaced from as early as ancient Egyptian, Greek, and Roman times.

The power of the gong is due to the unique qualities of sound — which affect both your mind and body in a profound way. At the mental level, the sound of the gong can induce a meditative state because it influences your brainwave activity through a process called entrainment.

In this experience we will go through a Kundalini meditation and kriya experience accompanied with the vibration of the Gongs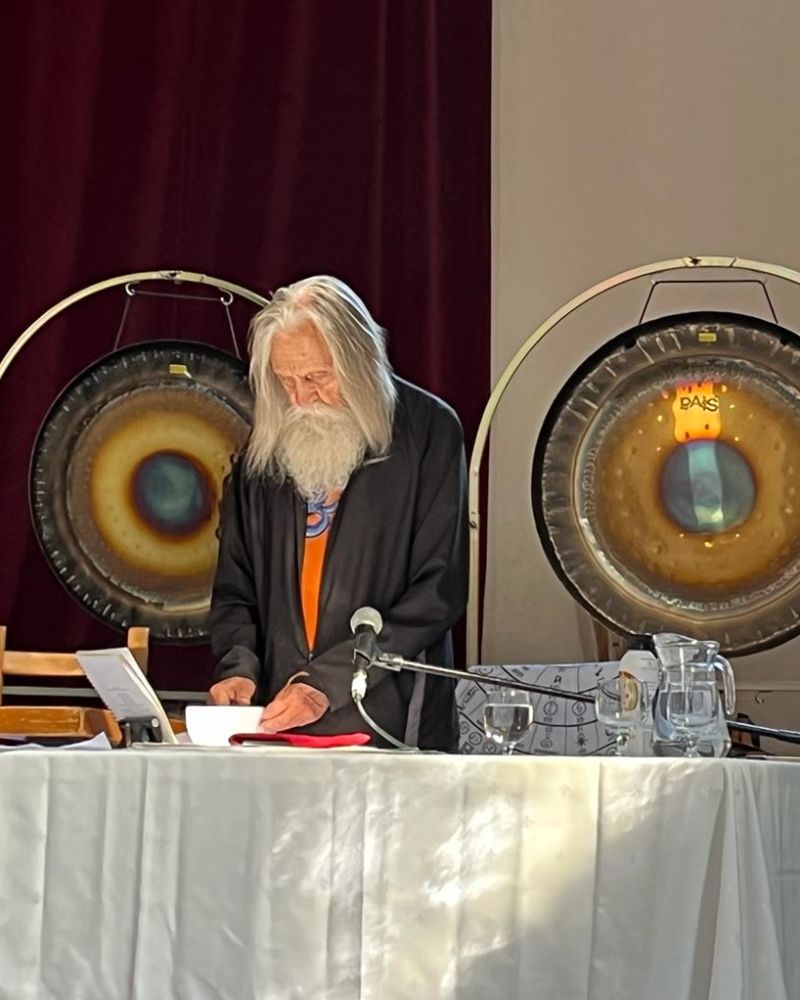 Who should come to experience? 
Anyone who wants to clear internal, emotional energy blocks and feel more fulfillment and happiness within.

People looking for a highly effective way to balance and elevate their energy levels and develop their natural intuition.
What to expect
Bring a warm blanket, cushion, wear something white and as well something to cover your head.

You should wear loose, comfortable clothing and - as you will be lying still for an hour in a sleep-like trance – something warm. 

You will lie on a yoga mat with a pillow and blanket, and maybe an eye pillow, too. You will be guided with a brief breathing meditation practice. Once you are pleasantly chilled, You will bathe in the vibrations simply listening and tuning in, awash in sound and rhythm. At the end, you will have a period of quiet time to help you re-orient yourself.

A sound bath can be a fast way to achieve a deep meditative state, cutting through the mental chatter, inhibiting stress responses and using frequency to calm our internal rhythm rather than breath. The sound provides focus for your mind and body, a bit like those soothing rain-sound apps to help you sleep.
Where?
Casa Shiva, Garajau
It is 75 minutes
Contribution €20
Why?
Ancient monks used gongs as a symbol of spiritual power and often also to summon spirits. 

Gong baths are highly rejuvenating for the body and bring about an overall sense of relaxation, which can reduce stress as well as help develop a better ability to cope with stress, help move emotional blockages from trauma, and even stimulate altered states of consciousness.

There has been some fascinating research into the effects of sound meditation on the brain, particularly binaural beats in the treatment of anxiety, depression and sleep disorders. Binaural beats are when two different sounds are played in each ear which the brain integrates. A process known as 'entrainment' synchronises our brainwaves and provides a stable frequency that produces a hypnotic, trance-like rhythm. Our brainwaves gear-down from normal beta functioning (13-30Hertz) to calmer alpha (8-13Hertz), meditative theta (5-7Hertz) and the delta deep sleep state (0.5-4).